Planning a vacation while pregnant is a challenge. Well, planning a vacation in January while Zika is a thing is a challenge. I'm not even really sure that I believe Zika is a real thing, but if I ignored it and went to, say, the Caribbean, I'd be a lunatic the entire time, slathering myself in insect repellant and wearing long sleeves on a beach vacation. Then I'd poison myself and my son with insect repellant. There really just wasn't a good option.
So, set on finally getting our babymoon after attempts at Fiji and New Zealand were thwarted, we landed on Sedona, Arizona. Not warm and beachy, but beautiful and resort-y and I didn't have to fly for 20 hours. We landed in Phoenix and drove up to Sedona, settling into a lazy few days exploring in mostly less-than-ideal weather (WHY IS IT RAINING SO MUCH IN THE DESERT) and eating.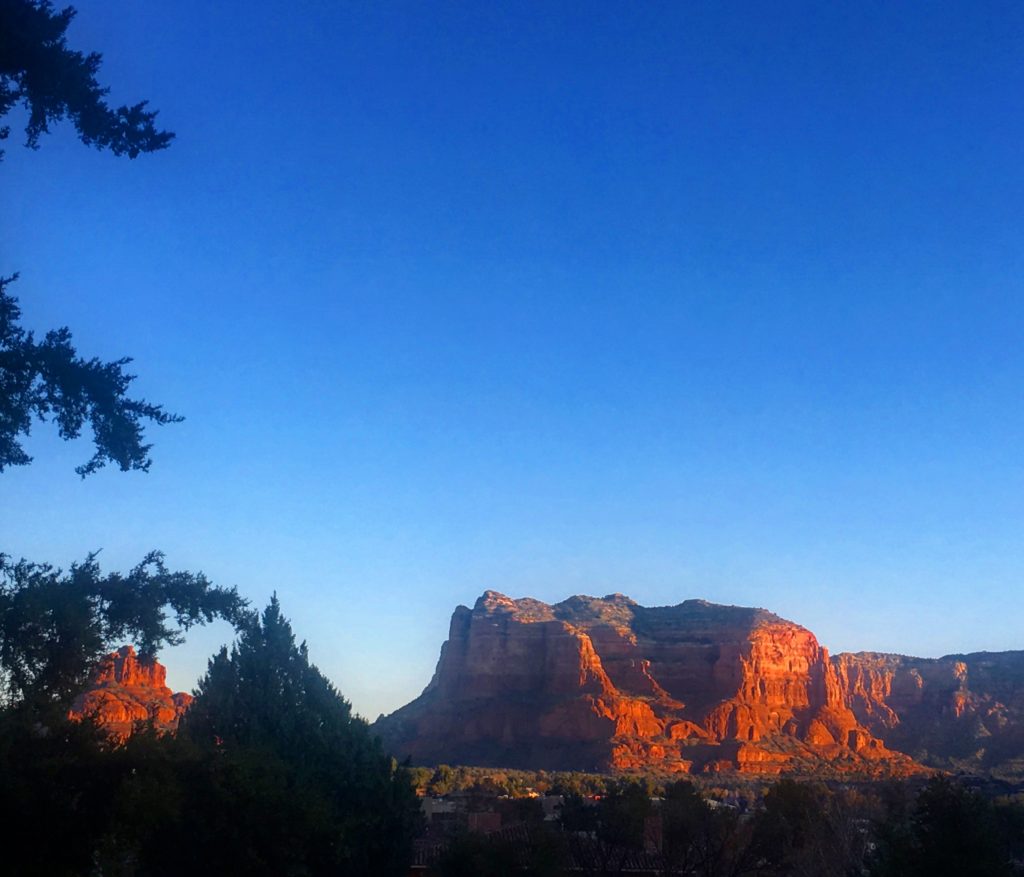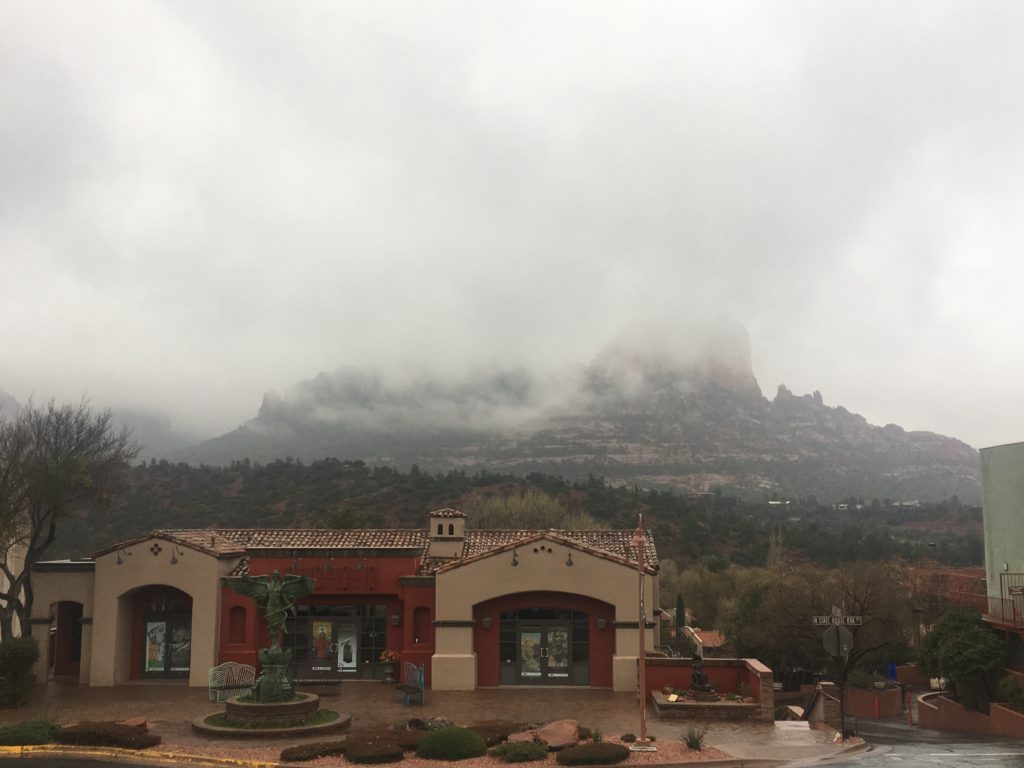 Husband has never seen the Grand Canyon. I love the Grand Canyon. I love the southwest in general and wanted to share that with him. We knew the weather could be dicey. Hell, it rained all week and the threat of snow had been hanging over our heads. Over breakfast this morning, we took one more look at the weather and decided to chance it.
Being a wannabe photographer, I was thrilled at the idea of photographing a snow blanketed canyon. Gorgeous, pristine white capped red rocks? What's prettier?! I had visions of stunning, wintery canyon photos and snow selfies and crowd-free exploration. TOTALLY worth a couple hours of driving and bundling up, right?
On the way, we ran across a bizarrely sad and wonderful Bedrock theme park on AZ 64, just past where it intersects US 180. I'd stopped here on a whirlwind road trip with a friend years ago, but decided to pop in again and slide down the dinosaur slide. Obviously.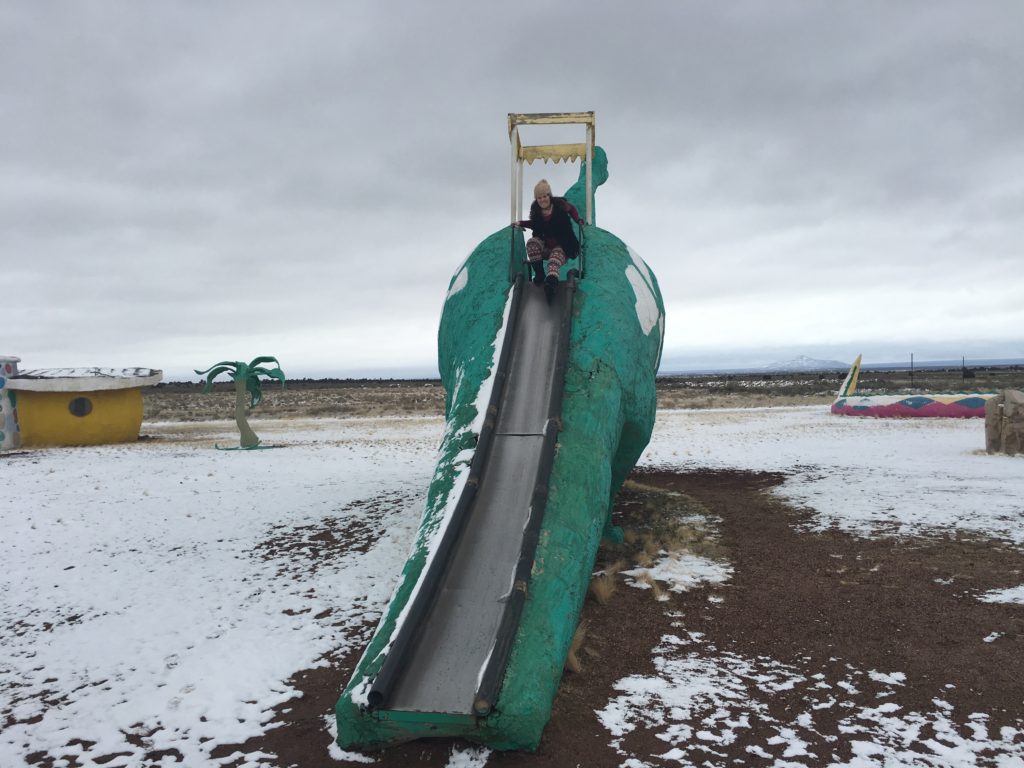 So, we continued. Yes, it wass snowing and gross. But doable. As soon as we got into the park, everything changed. Roads were closed. Plows were running. Everything around us was signaling us to TURN BACK. So we went as far as we could before we gave up and went to a visitor center. A very disinterested park employee told us the roads were closed but we could take a bus to some of the points. So we hopped on the Orange bus to Yavapai point, hoping to at least get a couple photos before we admitted defeat.
This was the view that greeted us.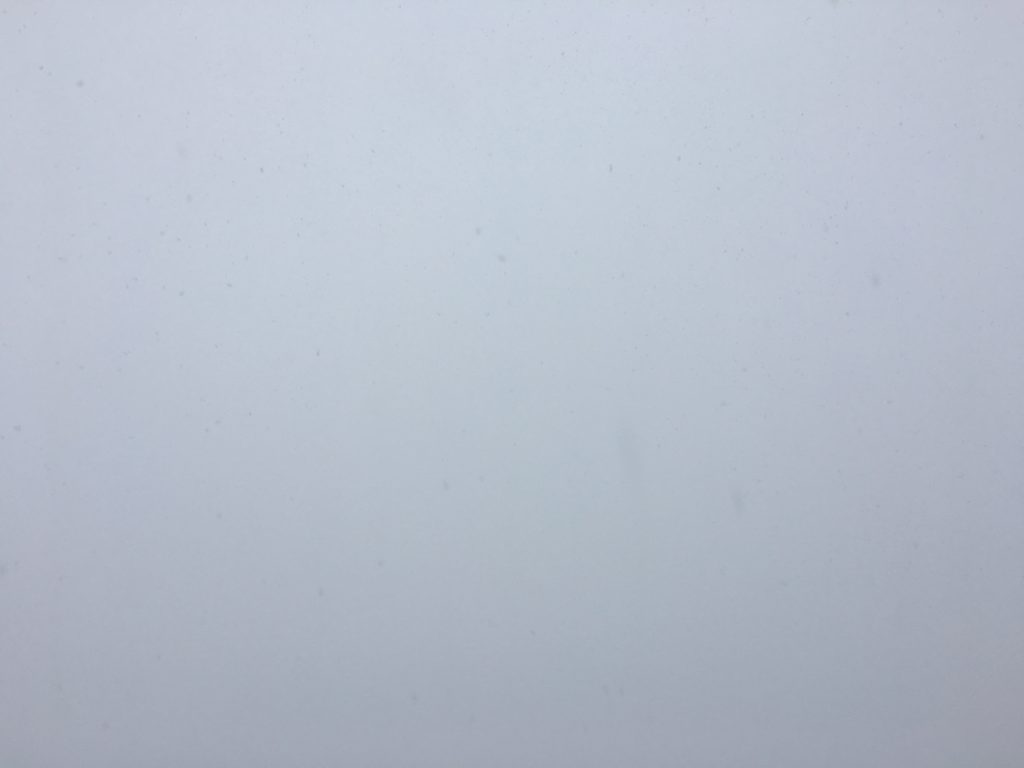 Sigh. So we walked around the geology museum for a few minutes, then got back on the bus and started the trek back. Which was significantly rougher than the trek up. My champ of a husband drove the whole way back to Sedona (while I played with photos and wrote this) and managed to not put us in a ditch.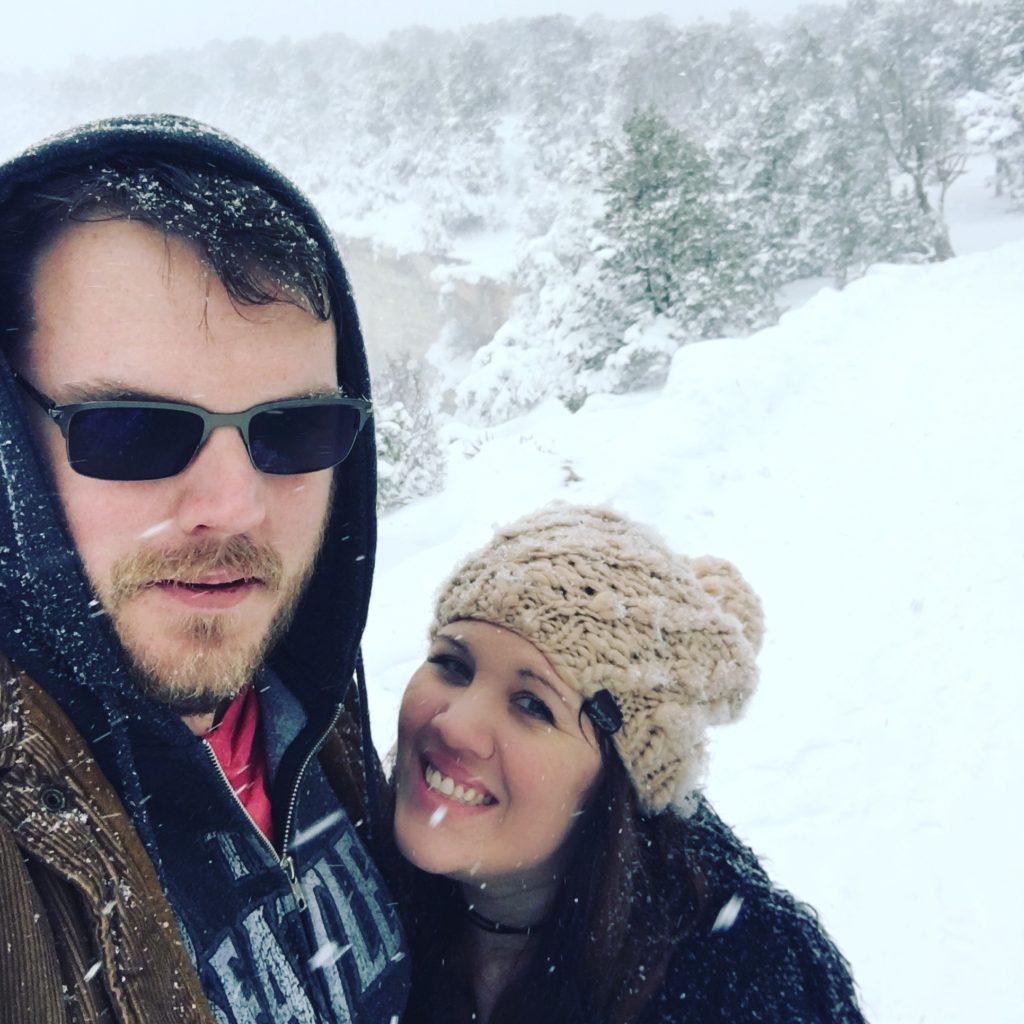 So, if they say it's going to be snowing at the Canyon, just don't do it. Stay inside. Enjoy your fireplace and room service. Which is what we intend to do for the rest of the night.
Here's the only photo where you can sort of tell we were actually at the Grand Canyon.